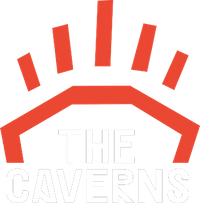 Home of Bluegrass Underground
The Caverns is a subterranean amphitheater that presents the world's finest musicians in the world's most sublime and surreal setting.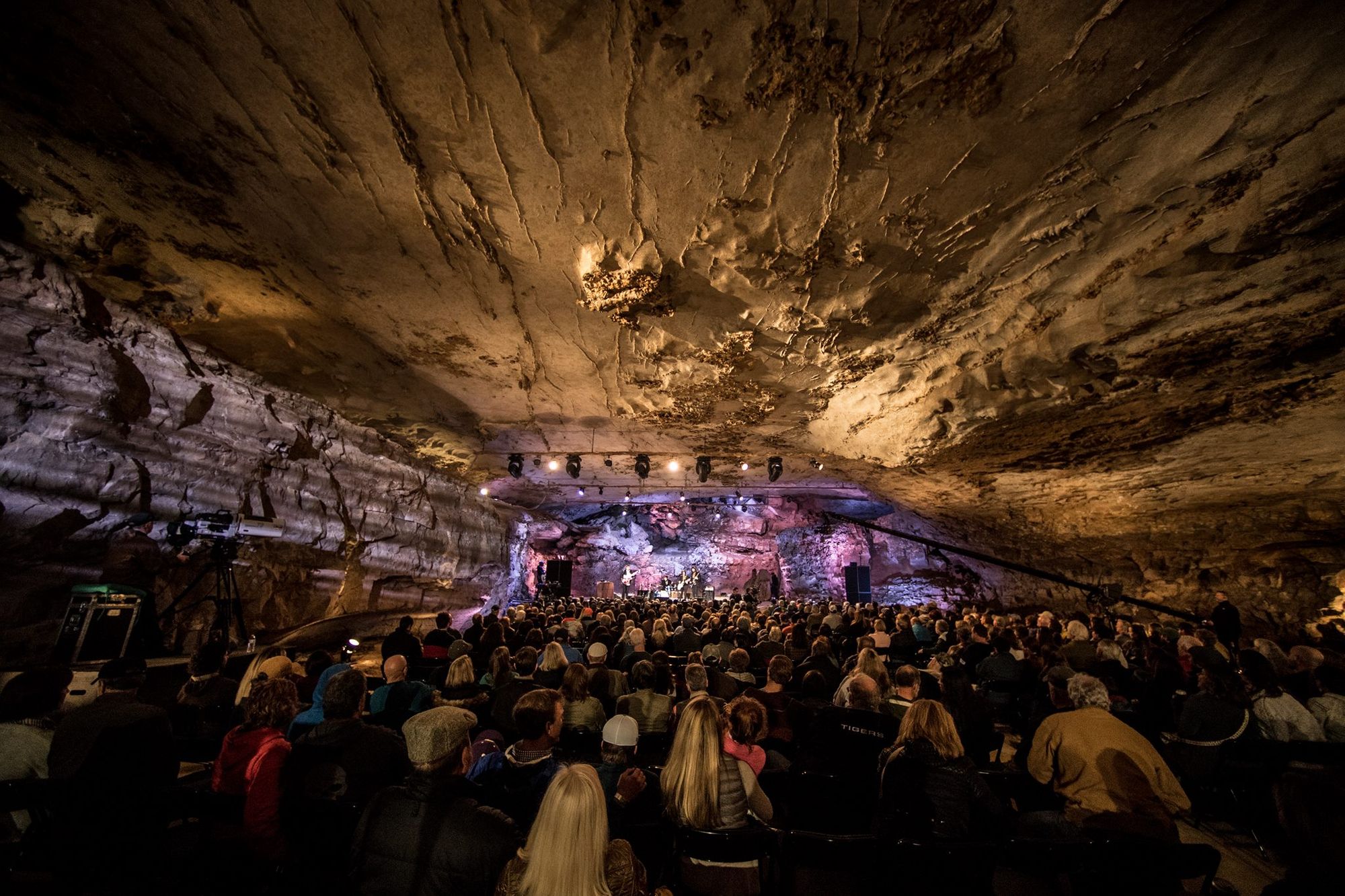 COVID-19 Update
For the health and safety of our guests, our staff and artists, we must pause the music as we continue to monitor the COVID-19 situation closely. Please click "Learn More" for information about affected shows. We look forward to the future when we can all come together again to experience the joy of music underground.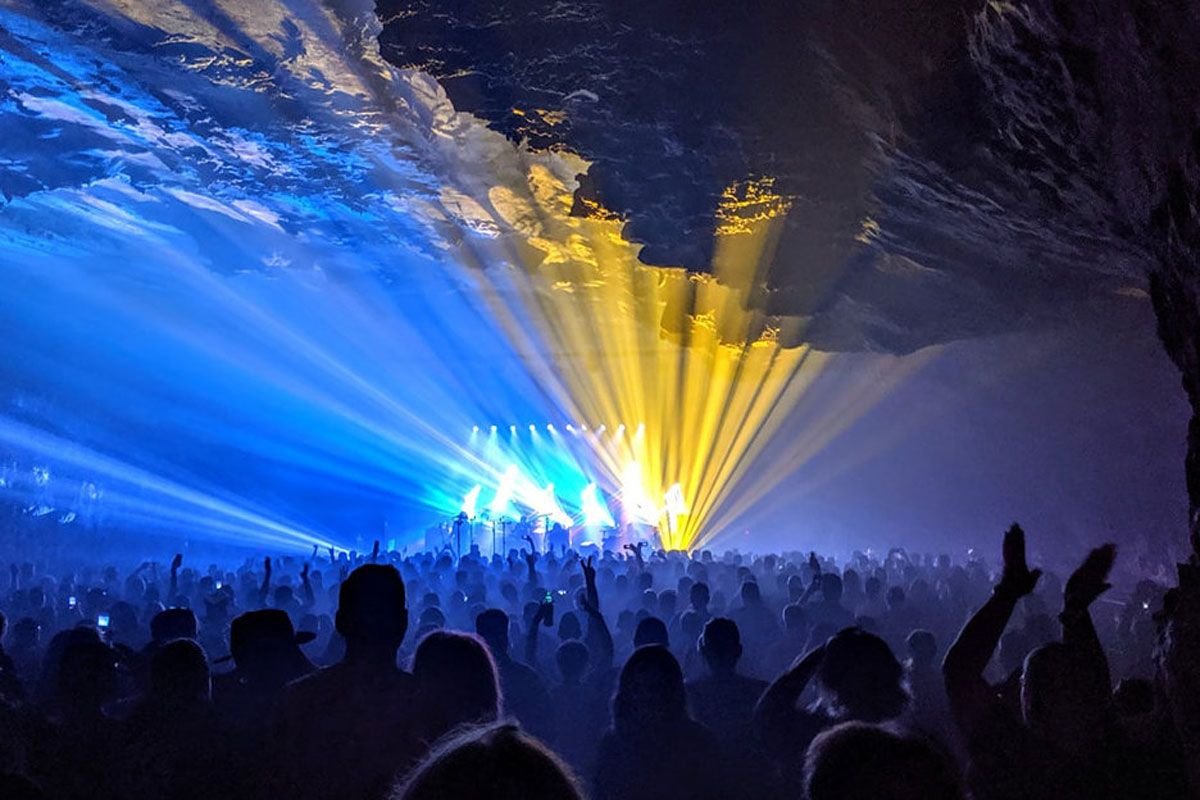 The Greatest Show (Under) Earth
Located in the timeless valley of Pelham, TN, at the base of Monteagle mountain, The Caverns lies in an ancient and almost hidden cove in one of the most cavernous places on Earth. The Caverns is the world's newest (and oldest) "performance hall." The Caverns features singular acoustics in a sublime and surreal setting. It's a magical cave and we welcome you to dig deeper.
Sign up for our Email Newsletter
Get news and pre-sale access codes from The Caverns in your inbox!
Featured Shows
Check out our lineup and packages and curate your trip to The Caverns. Click on the "View All" button to see our full line-up. Remember any day below ground is a good day.
Packages
Package descriptions below are general descriptions. For detailed information see the specific description for the show you'd like to purchase tickets/packages for here.
Common Questions
Dive into some common questions most of our guests have, come prepared, and get ready for an experience of the lifetime.
How Can I Purchase Tickets?
Tickets are available for all shows online here.
How Much Are Tickets?
Each show is priced differently; please see our ticketing page here for show pricing.
How Do I Get My Tickets?
All tickets are emailed to you. Please print your tickets prior to coming to the venue. If you're unable to print your tickets please go to Will Call located at the Welcome Center.
I bought a package, now what?
Once you purchase your package sit back, relax and let us do the rest! Watch your email for your show specific package details.