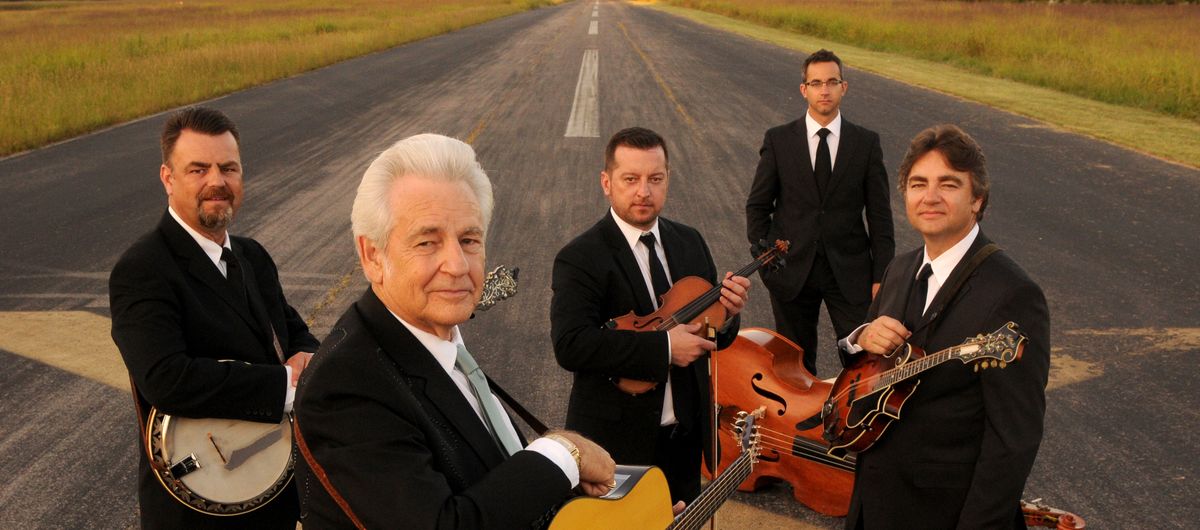 The Del McCoury Band w. Po' Ramblin' Boys
Join us for an evening of bluegrass underground. The Caverns is pleased to welcome Del McCoury Band with The Po' Rambln' Boys on November 23. Parking lot and box office open at 5p CT, cave opens at 6p CT, and showtime is 7p CT. See you underground!
TICKETS - ON SALE NOW!
Even among the pantheon of music's finest artists, Del McCoury stands alone. From the nascent sound of bluegrass that charmed hardscrabble hillbilly honkytonks, rural schoolhouse stages, and the crowning glory of the Grand Ole Opry to the present-day culture-buzz of viral videos and digital streams, Del is the living link. On primetime and late-night television talk shows, there is Del. From headlining sold-out concerts to music festivals of all genres, including one carrying his namesake, there is Del. Where audiences number in the tens of thousands, and admirers as diverse as country-rock icon Steve Earle and jamband royalty Phish count as two among hundreds, there is Del.
At a time when most people feel constantly distracted by technology and barraged by the news, authenticity and straightforward honesty are paramount. There's something about the music of The Po' Ramblin' Boys that cuts right through the noise of the world and speaks plainly to the soul. Formed in the Smoky Mountains, The Po' Ramblin' Boys are at once exactly what you would expect and not at all what you would expect from a tattooed East Tennessee bluegrass outfit. No strangers to hard work, the boys are as much at home riding in their 1965 GM Tour bus as they are crawling underneath to fix it when it needs maintenance. But they take pride in being ambassadors of their genre, and the group has brought their music from rural bluegrass festival stages to the rock clubs of Europe, with stunning results. "I think to a certain extent everyone is just craving music that they can feel, and any music that feels real will reach any audience" says CJ Lewandowski, the groups founder, "We want to put bluegrass right where it's least expected."